German winters are long and cruel, even if you're not living in Berlin (their winters are the worst). So for the longest time, I've been searching for a winter hat to keep my head warm. And I mean: Really warm, like at at least -8°C when I'm biking home late at night.
So far, even my handmade hats didn't do the job very well. Until I came across this pattern. What makes the Oslo hat so amazing is that a) it's knit from two strands of sock wool, held together, so the fabric is more dense and that b) the brim is knit double and then folded up, so you actually have three layers of wool keeping your ears warm.
I used DROPS Fabel Superwash yarn (mainly because it comes in that lovely mustard colour). I'm not sure what to think of their yarns yet. Socks I've knit from them seem fade in colour very fast and also felt at the heels. The question is whether this a quality issue or just due to the fact that socks are such heavily worn items. If you have any insights on this issue, please reach out to me on instagram, I appreciate it.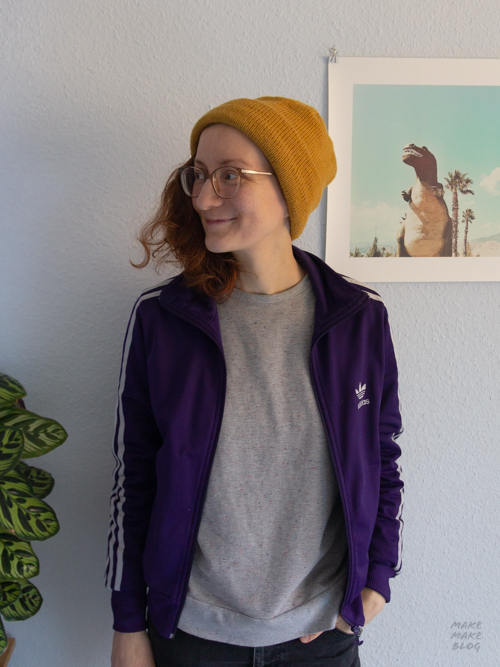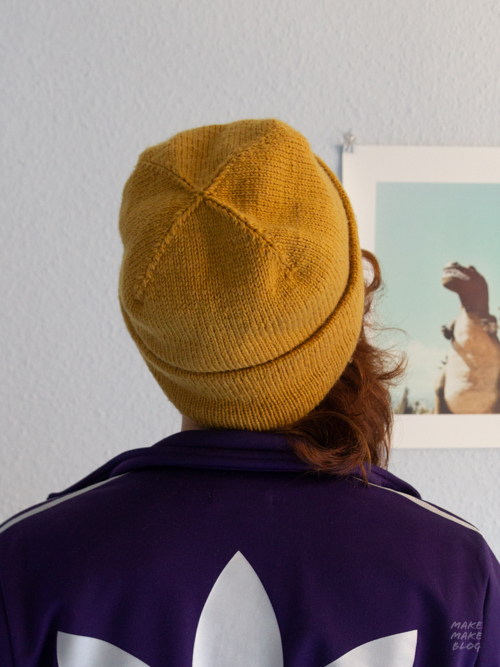 I made this hat last winter and have worn it almost every single day until April. It's the best one I ever made – just a tiny bit too long, but I can live with that.
Projects like these are really why I started knitting: Well-fitting, high-quality and was way more affordable than a store-bought hat (at least a 100% wool one). But the best thing is: I can make it in ten more colours if I wanted to (which I do).
Okay, enough about me. What is your favourite hat pattern? And how many colours did you knit it in? Let me know on instagram.
Project Details
Pattern
Oslo Hat by PetiteKnit
Yarn
Garnstudio DROPS Fabel Superwash,
Colour 111 (Mustard)
75% Wool, 25% Nylon
Alterations
I think I just went with my gut, fitting the hat as I went instead of sticking to the instructions, which in this case proved to be a good idea
Notes for
next time
Make it about 1cm shorter – it came out just a tad too long