Going through my photos recently, I realized that I never blogged these pictures of my velvet bomber jacket. They are not many, but sewing this jacket was so much fun, so here you go.
This jacket was made entirely from thrifted fabric. The velvet and the silk lining are from seamstresses in my neighbourhood who downsized their stashes. The ribbing is from a jacket with a broken zipper that I bought online for a small price.
Halfway through the project I realized that the silk lining was actually stretch silk. I'm not sure why silk would need stretch. It's already a pain to sew as is without that additional level of difficulty.
Speaking of difficulty: Velvet! God, this stuff is slippery! I have never sewn such challenging fabric before. I added some helpful links in the table above, should you want to sew velvet now or in the future.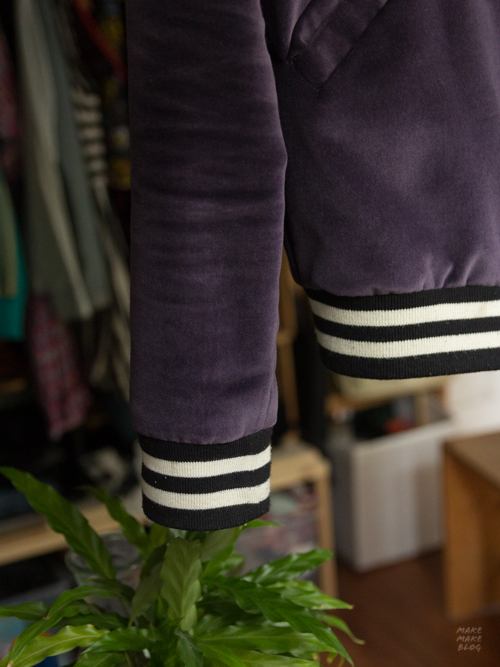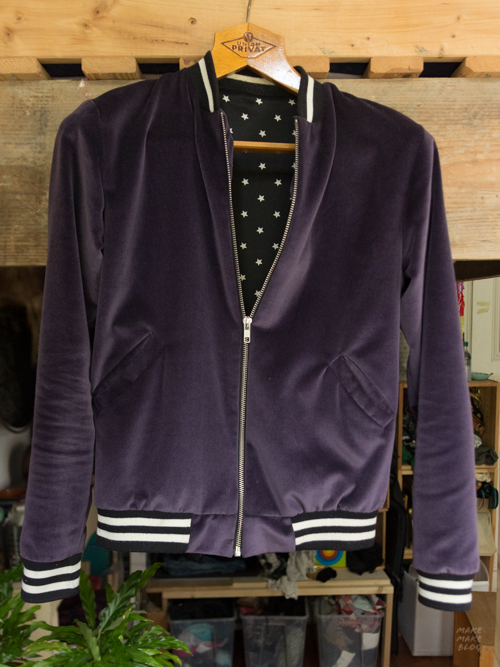 Project Details
Pattern
altered Burda 02/2013 #125 Blouson Jacket
Size
36
Alterations

full sleeves instead of 3/4 sleeves
lengthened the front and back pieces (long torso)
omitted the extra wide ribbing
changed the neckline from v to normal