Hey guys, today I am showing you one of my oldest, well-beloved projects. I actually made this tote in 2012. My style was a bit different back then, but I still like how this bag turned out, how much love I put into it and how it's still going strong today.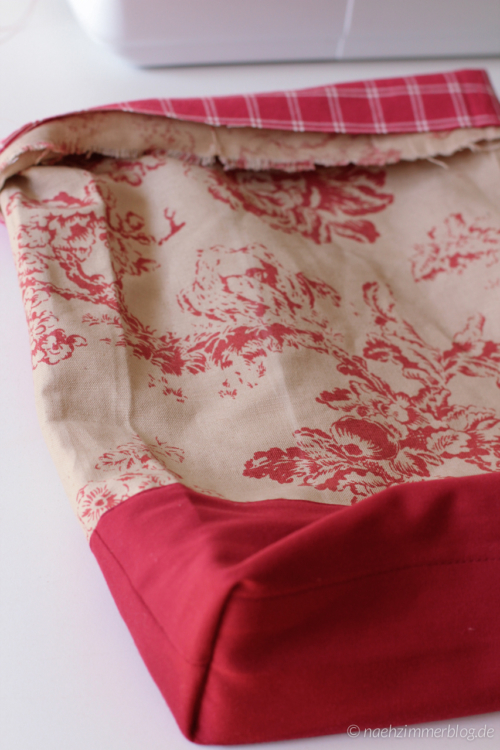 As I said, I made this bag in the summer of 2012 and I still remember everything so vividly: It were the last weeks before my big move – to a new city and my first ever university. I was reading some pre-Marie-Kondo blogs on organizing and was obsessed with downsizing and only keeping what I truly loved. I got rid of so much stuff – physical and mental – that had weighed me down for years! Everything felt light, beautiful and exciting.
That summer was also the time when I decided to finally tackle some half-finished projects. I've always been great at starting something, then abandoning it midway because I couldn't figure out the next step (still working on that today, even though I've gotten way better).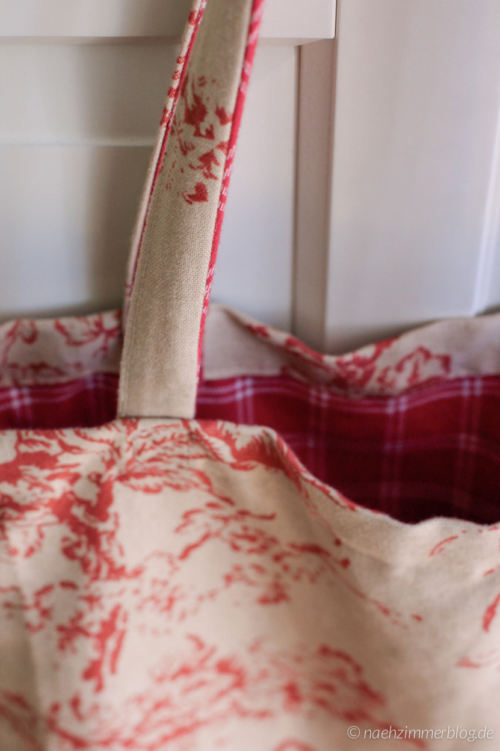 This tote was one of those projects. It was inspired by a bag my über-cool dressmaker-cousin made. Her bag also featured a tacky floral, but somehow, combined with a solid fabric on the bottom, it looked modern and stylish. That beautiful floral toile-de-jouy was a remnant piece that I bought at a flea market (one of my first big-city flea markets – I felt so urban and cool :). The lining fabric was from IKEA. The pattern was self-drafted and I figured most things out along the way.
Looking back, I still remember how amazed I was when it all came together perfectly. Especially the more difficult details like the outer fabric that folds over to the inside while still holding the straps in place (it sounds like nothing now, eight years later, but back then it was pure magic :).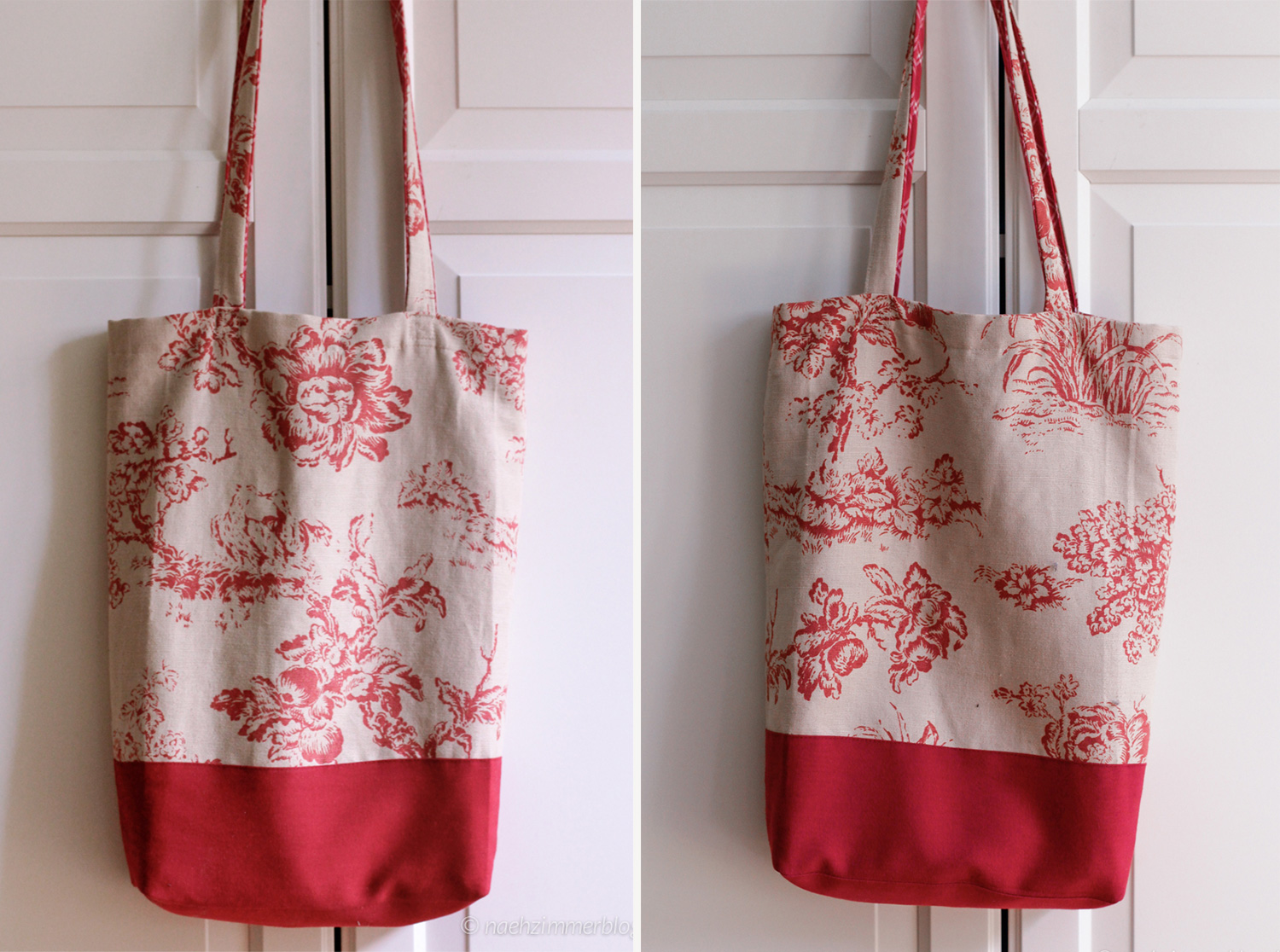 I hope you enjoyed this little view into my sewing past. Do you have any projects from your beginner days that you still cherish today?